The Giant Halifax Fabulous Fall Sale Event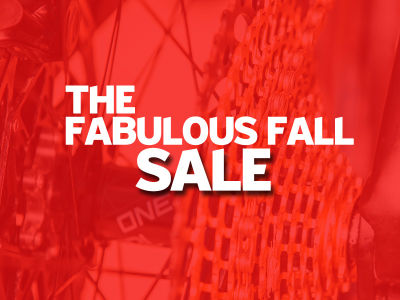 When
1 October - 30 October
Where
Giant Halifax
OK folks, here it is. There are still a few 2016 models left, and all are priced at ridiculously low prices.

And the status on the 2017 models BMan? Well, let's say every 2017 bike in the store is on SALE, with savings ranging from at least 10% to 20%, and we guarantee that these prices will beat anything else offered in Eastern Canada.

Listen, if you put no value whatsoever on your personal time, if you know someone who supplies you with free gas to help drive to and from Timbuktu to get "a deal", then unfortunately we can't help you. 

If you plan on driving another hour or two back to Timbukto to get your free 30 day tuneup, and wasting more time, and more gas money, if you choose to pass up the lifetime free adjustment policy that we offer only at Giant Bicycle Halifax, and if you want to pass up the lifetime complimentary free flat repair we also offer, then unfortunately once again, we can't help you. 

But, if you're an intelligent consumer and want the best quality bike, at the best price, and you live in Halifax, we'll make it very simple and easy for you. We'll show you a bike that blows away the competition, we'll pamper you with service you never would have expected possible from a local bike shop, and we'll save you a bunch of time and money as well.
Interested in the details, bikes and pricing, please check it out here.

As always, the first customers in the door, get the best selection....so don't get left out in the cold, act today!