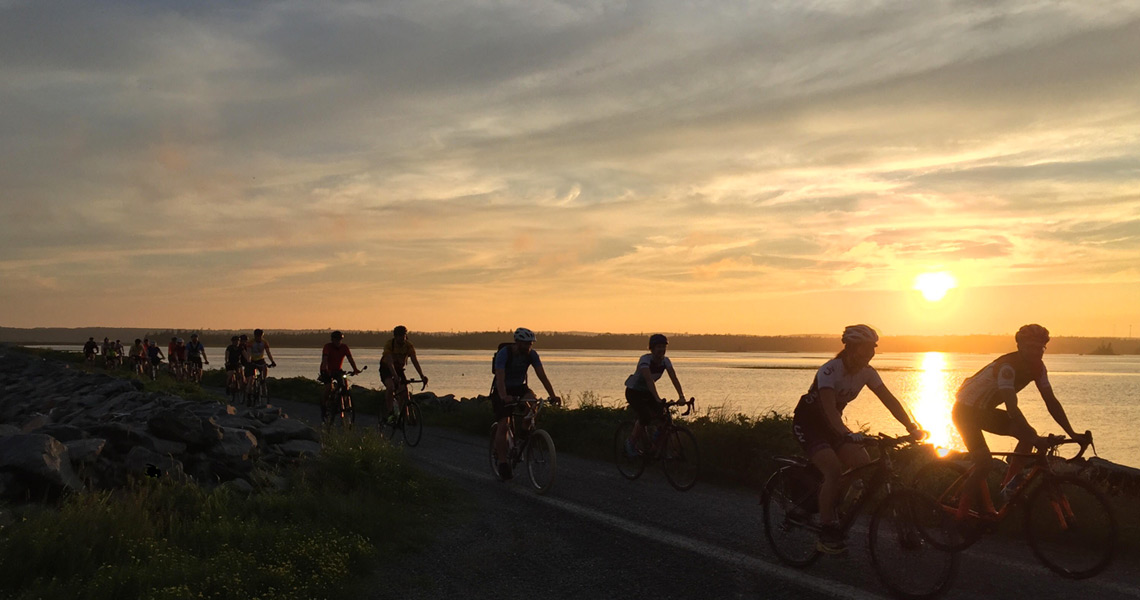 Giant Bicycle Halifax Ride Club
Giant Bicycle Halifax is proud to have an official BNS sanctioned cycling club associated with our shop. Our GBH Ride Club had great success in our first two years by growing our membership from zero to over 140 members, and successfully staging the following events.
Twice a month "Intermediate Road Rides."
Special "Clinics and Rides" hosted by our Liv Ambassadors.
"Introduction To Singletrack" on MTB trails within HRM.
Unfortunately to date we do not have a program focussed on youth MTB instruction and rides, but that will be one of our Ride Club goals for 2020, so stay connected with us please.
The goal of our club will be to continue to encourage and welcome new riders to the sport of cycling in a friendly group environment. To participate in our activities, you will have to be registered as a Giant Bicycle Halifax Ride Club member through BNS. All information including costs, insurance coverage, and payment methods can be found here. If you are interested in joining our club, we are listed under the "Associated Clubs." All fees paid go directly to fund Bicycle Nova Scotia which is operated by volunteers who are active advocates of growing the sport in this province.
New and ambitious goals for the GBH Ride Club for 2020 have been formulated, but the current COVID-19 situation has put a hold on these to date. We hope to have riders participating in Road, MTB, and Cyclocross, continue to grow our "footprint" in the ever growing Halifax MTB world by staging more group MTB rides, as well as supporting MTB Halifax and the Macintosh Run Association with their ongoing efforts to make MTB riding in Halifax better for all of us. With your help and support, we will achieve these goals, and hopefully a few more.
As a Giant Bicycle Halifax Ride Club member, you will earn the following perks.
"Elite" mechanical service at our shop for the price of regular service. You go to the front of the service line!
Email invitations to all our shop clinics and events.
Promotional pricing on selected new product introductions to the store.
But truly the best benefit of being a GBH Ride Club member is to gain the opportunity to get outdoors on your machine, explore, learn, and enjoy riding your bike with others. We look forward to teaming up with you in the future.
Sincerely,
The BMan and the GBH Ride Club Crew